Search found 4 matches
Search found 4 matches • Page 1 of 1
by ebesembel

Tue Feb 02, 2021 1:21 am
Forum: General Discussion
Topic: VestaCP not show databases
Replies: 2
Views: 182
As the title says, vesta does not show my databases. But yes, it shows the amount. As indicated in the 2 red arrows in the image .
any ideas ?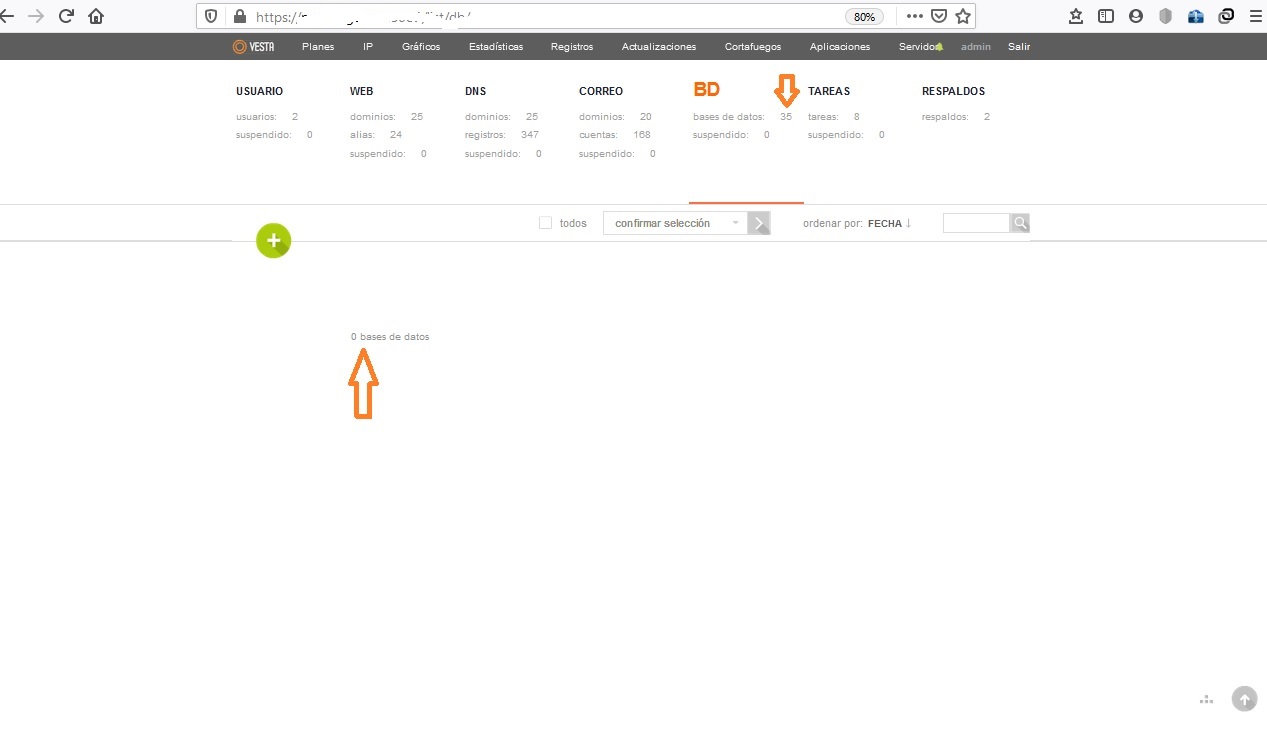 by ebesembel

Mon Oct 15, 2018 5:16 pm
Forum: Database Server
Replies: 87
Views: 188044
After solving the problem of this topic, this new problem appears Warning in ./libraries/plugin_interface.lib.php#551 count(): Parameter must be an array or an object that implements Countable Backtrace ./libraries/display_import.lib.php#371: PMA_pluginGetOptions( string 'Import', array, ) ./librari...
Search found 4 matches • Page 1 of 1