Search found 47 matches
by dsystem

Tue Apr 16, 2019 3:31 pm
Forum: Общие вопросы
Topic: vestacp 0.9.8-24
Replies: 6
Views: 331
I'm sad
It was not yet this time that the IPV6 arrived ->
viewtopic.php?f=10&t=18446
by dsystem

Tue Apr 16, 2019 3:30 pm
Forum: General Discussion
Replies: 12
Views: 1203
I'm sad
It was not yet this time that the IPV6 arrived ->
viewtopic.php?f=10&t=18446
by dsystem

Mon Apr 15, 2019 12:08 am
Forum: Web Server
Replies: 3
Views: 1208
Good tips for optimizing Apache. Vou deixai mais duas dicas aqui: 1) Reading this knowledge base is great for getting deeper into the subject. -> https://www.liquidweb.com/kb/apache-performance-tuning-swap-memory/ 2) The Apache2Buddy script, similar to MySQLTuner , looks at the Apache configuration ...
by dsystem

Wed Apr 10, 2019 10:24 pm
Forum: Общие вопросы
Replies: 7
Views: 402
I'm waiting too ->
viewtopic.php?f=10&t=18446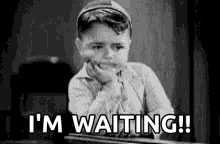 by dsystem

Tue Apr 02, 2019 12:12 am
Forum: General Discussion
Topic: IPV6 is out of control!!!
Replies: 10
Views: 1708
Hopefully the Vesta gurus will help the galley !!!
This table I posted above is outdated. The Ajenti and Core-Admin panels already have the IPV6 protocol implemented.
VestaCP is now the only one without IPV6.
by dsystem

Sun Mar 31, 2019 4:57 pm
Forum: Общие вопросы
Replies: 3
Views: 341
Вообще есть какие то наметки, когда будет поддержка IPv6? В году, месяце... веку?? И что вы скажите об этом? https://github.com/tjebbeke/vesta/tree/IPV6-support Стоит ли дожидаться релиза или можно использовать костыль. Difficult answer !!! It is unfortunate to see that development has begun and ha...