Hello, I wanted to change my domain name, I google my question and found a solution on this forum where it was recommended just to add another alias to the domain. I did it successfully with one subdomain, it worked well, then I decided to do it with the other domain and it's failed, now I lost the option to have SSL, it's working without SSL now and my site is mostly down because it's email campaign script with tracking clicks option that works over
https://track.site.com
and everyone who clicking on emails seeing SSL error (browser message)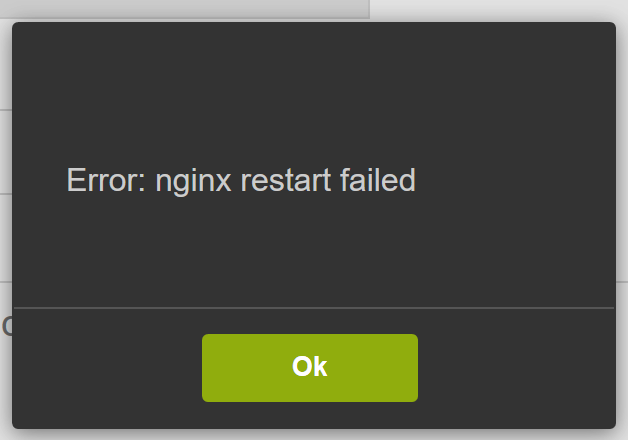 I've tried to find the solution, but could not find it. Can someone help me to fix it? I also want to have this option for the other domains, can you please help me to configre the server? I willing to paypal for this issue and work together to maintain the server.
Thank you.
---
This is the email I getting from vesta after I click Save:
nginx: the configuration file /etc/nginx/nginx.conf syntax is ok
nginx: configuration file /etc/nginx/nginx.conf test is successful
Job for nginx.service failed. See "systemctl status nginx.service" and "journalctl -xe" for details.
---
So what did these say when you logged in and typed the commands at the command prompt? It's best to do it immediately after the failure.
You might also find some clues in /var/log/apache2/domains/track.site.com.error.log
---
---