Posts: 1
Joined: Fri Aug 25, 2017 9:16 am


Hi there,
So I have been trying to configure mailing correctly for a few days, I have installed VestaCP on a fresh machine, and configured all of the stuff that I know how to, as I have done it before.
Sending and recieving mail works perfectly and is pretty much instantly done when using the webmail,
In the billing panel (WHMCS) I have put in the correct information
This is all the information I've put in there.

However when I try and send a mail out from the panel it gives me the following error:
Email Sending Failed - SMTP Error: Could not connect to SMTP host. (Subject: Confirm Your Registration)
My VestaCP panel says that the information for SMTP is the following: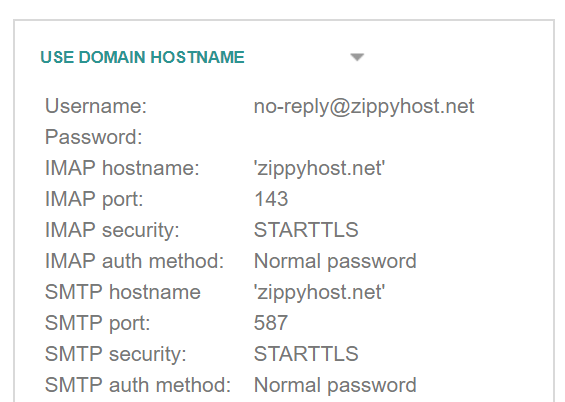 So what am I doing wrong?
MX records have been created, nameservers have been created, domain runs on those nameservers, and DNS and such is being managed by VestaCP and all seems to work fine. How come that the billing panel can't connect?
---
---