Hi everyone
I tried to solve problem with exim server for an hour. My server was could not send emails and I was can't receive emails.
The problem was in the clamav server which for some reason was down
You can solve the problem globally
Just change malware = * in /etc/exim/exim.conf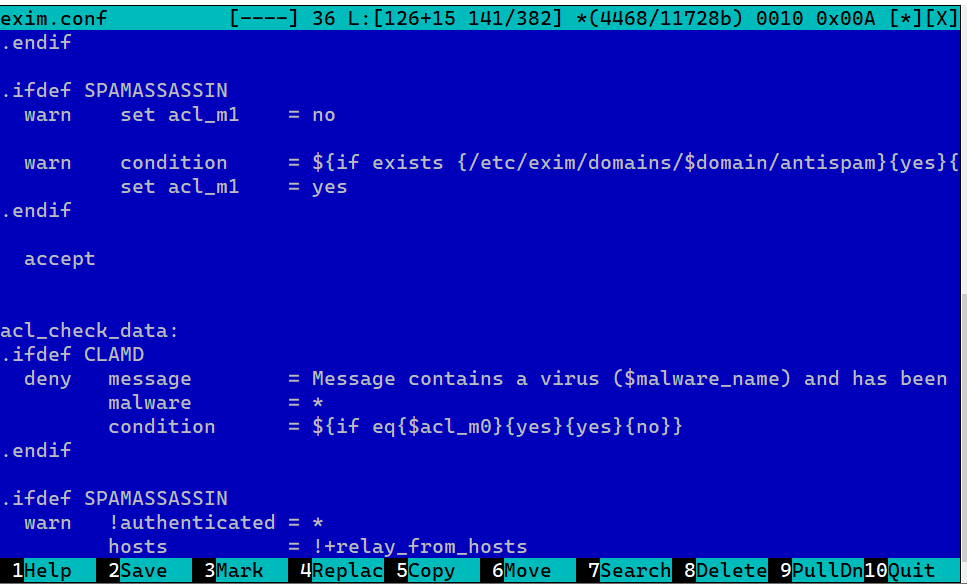 On malware = */defer_ok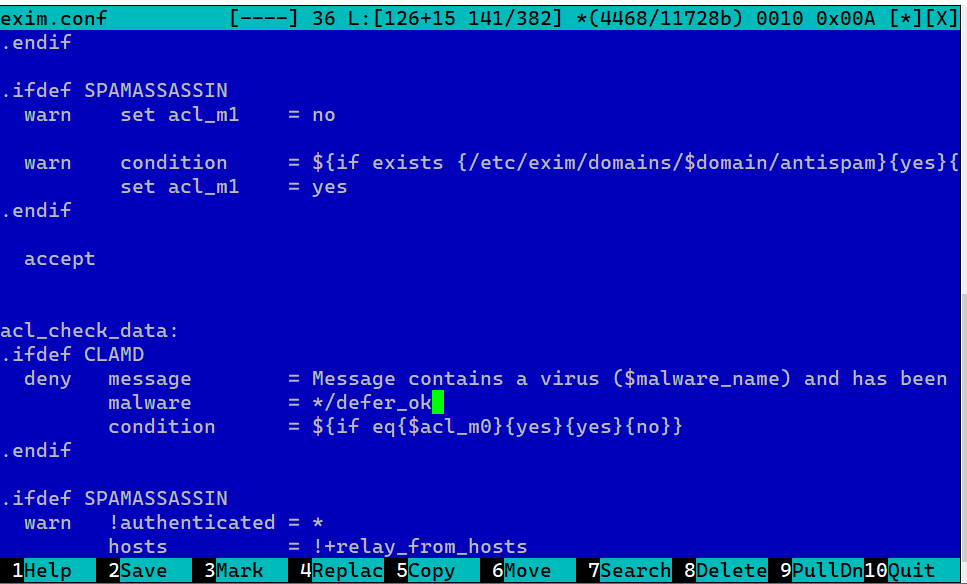 And exim will be work even when the clamav is down
---
Greetings labs.
Let me tell you im really new with VestaCP, but also I have to re install and restore my 5 users and websites.
A thing I've learned is clamav take a lot of resources for a small vps. In my case i was testing on a OVH 3.50 usd vps, really small and cheap one (1Vcore, 2Gb RAM and 20 Gb disk space). I think the problem is on the ram demmand of Clamav, it request 2 Gb (
https://www.clamav.net/documents/introduction
) maybe with my small VPS im off the limit (Apache, ngix, spam assasin, iptables, and all VestaCP daemons).
By continue testing I disabled clamav y and email flows well.
c ya!
---
---