A critical vulnerability (CVE-2019-10149) was found in Exim mail server. It allows to execute some code on victim's server with root privileges. This vulnerability affects versions from 4.87 to 4.91. If you are using Exim and haven't ordered managed service, you should urgently upgrade your version of Exim to 4.92.
- File Manager (commercial plugin)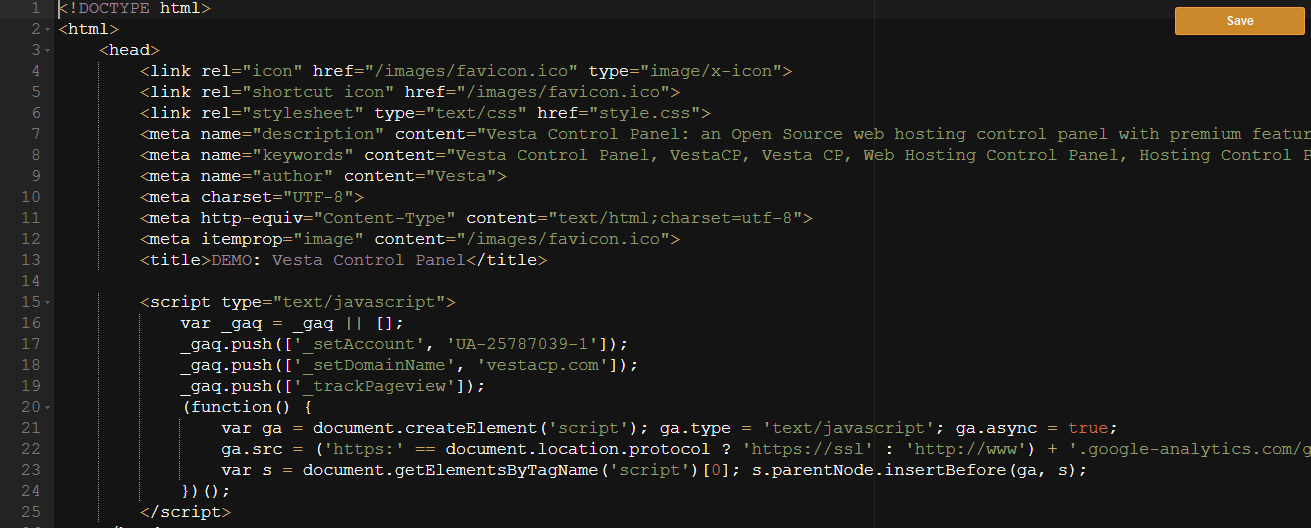 - SFTP Chroot (commercial plugin)
- Monitoring Tools: top/free/df/server-status/mysql-status/etc


- New installer
- Advanced installer to enable only specific components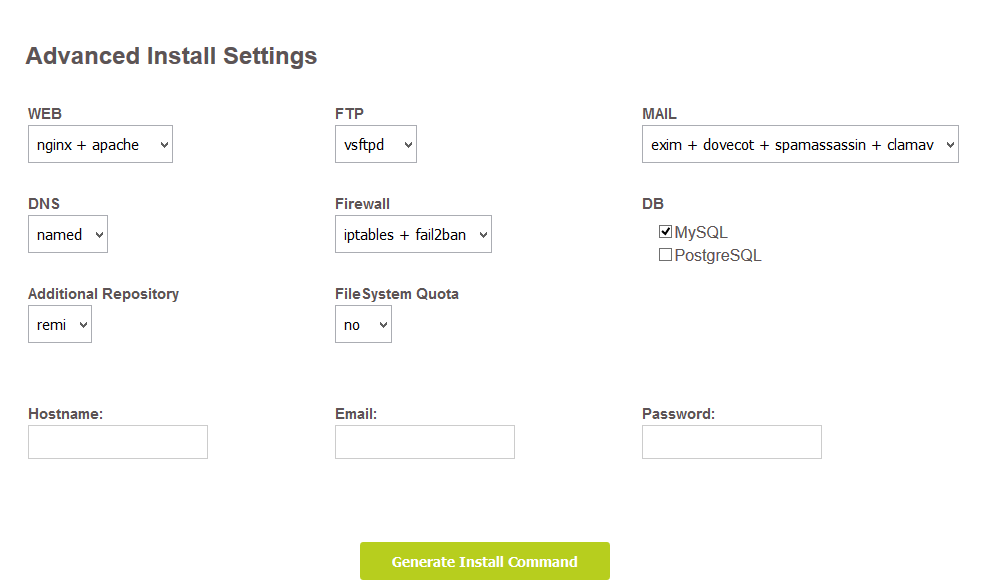 - Improved PHP-FPM support
- UI: Notification center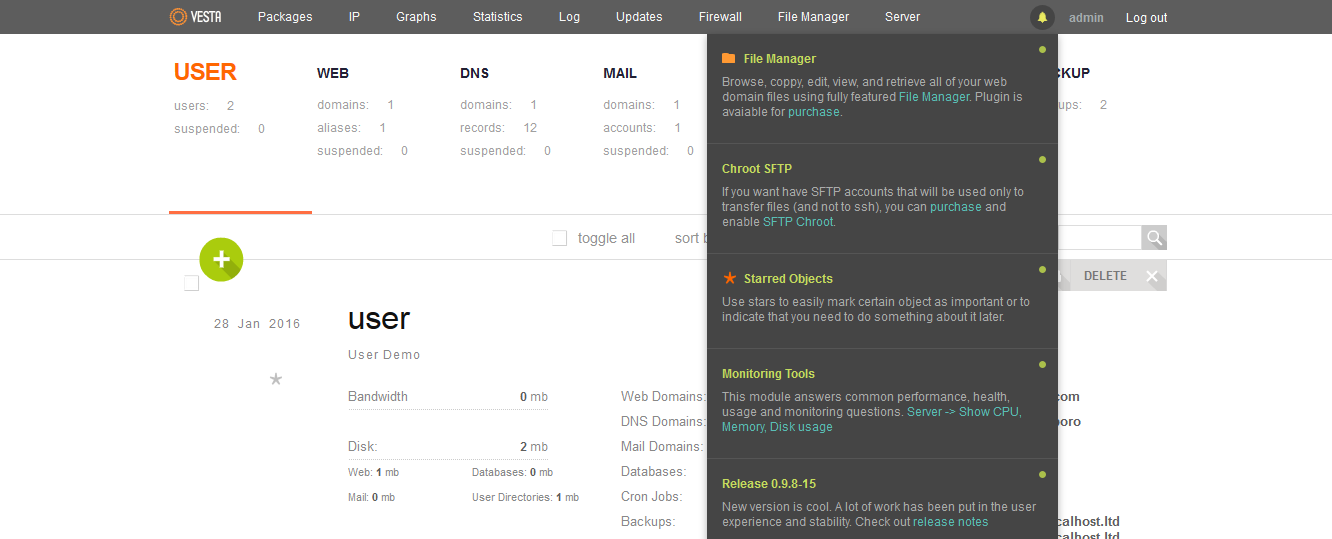 - UI: Starred objects
- UI: Object sorting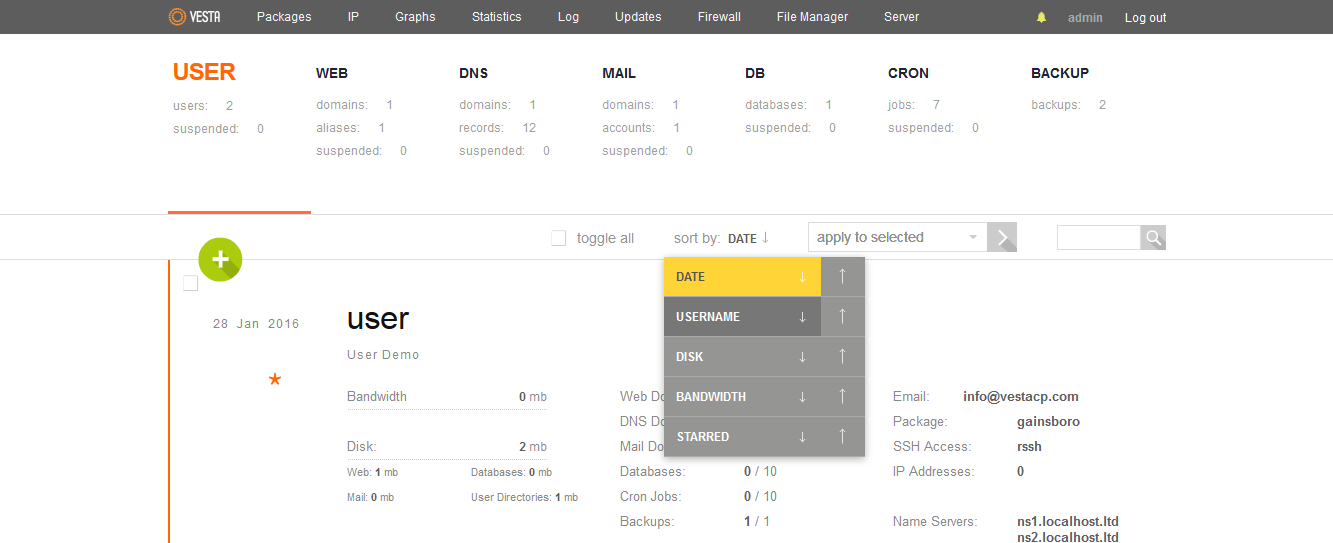 - UI: HotKeys suport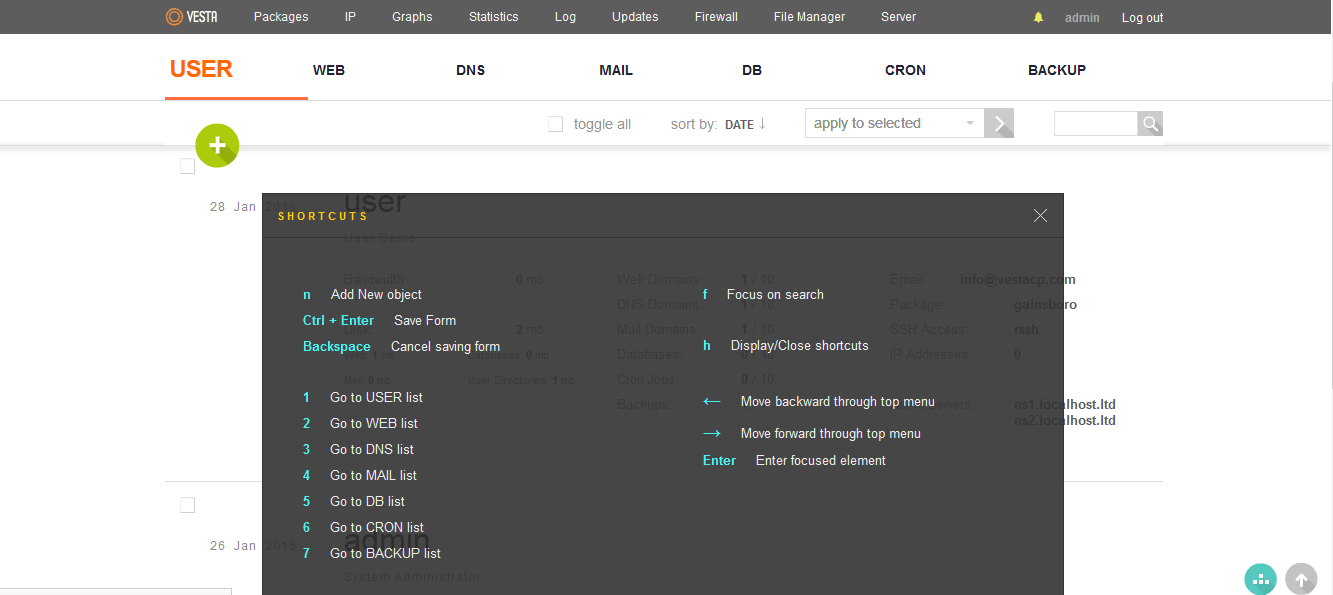 - UI: Mail account settings JS hint
- UI: Autofocus on first input when adding/editing
- UI: Up to 8 nameserver dns support
- Core: Improved system logger, domain adding api and backup routine
- Japanese language support. Thanks to Flatta
- Polish language support. Thanks to MarPiRK
- Vietnamese language support. Thanks to Nguyen Ngoc Phuong
- Security Fix: Command Injection and XSS Thanks to Global IT
- BugFix: DNS Cluster SOA synchronization
- BugFix: Bulk Operation
- BugFix: Backup exclusions
- BugFix: Domain validation
- BugFix: FTP user name prefix
- BugFix: Fail2Ban manager
- BugFix: Service manager
Special thanks
to James Weir, Joe M, Daniel Ting, fantomgs, Ian van Wijk, Demon_Goxa, Sertaç ÇELİK, Pavel Galkin, vlad-ya, Tjebbe Lievens, Kovacs Akos, Kijam López , Mustafa Taleb, ozgurbozkurt, System Void, Keiro, nobodypb, Ilya Shipitsin, flynet70, Olexandr Loskutov and all our contributors
Released on Friday November 06, 2015
Last edited by
imperio
on Fri Apr 15, 2016 1:55 pm, edited 1 time in total.
---
---